IBMS Congress 2017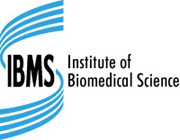 25-27 September 2017
ICC, Birmingham, UK
Life sciences, not just healthcare
Biomedical science isn't just confined to hospital labs or primary care. In fact, we have customers in all the life sciences - pharmaceuticals, food, cosmetics, personal care, sports and veterinary - as well as healthcare. Which is why we're exhibiting at this year's IBMS Congress.
Congress is unique because it's designed for biomedical scientists working in every area of the life sciences. In addition to content aimed at specific healthcare disciplines, the Conference programme, and particularly the new Sunday sessions, includes topics relevant to all professionals.
As an Exhibition Visitor, you can attend Congress and take advantage of a huge range of content without charge. This includes a full programme of technical sessions running throughout the 3 open days in Hall 4 as well as the Introducing Technology seminars on 25 September. Everything is fully CPD recognised.
Visit us on booth 910.