Microtubule meeting UK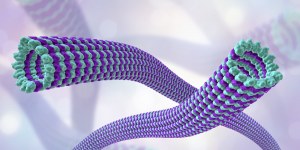 9th May 2022 - Edinburgh
The Microtubule Meetings UK have become a regular event for our community. We are preparing the sixth Microtubule Meeting UK in Edinburgh. The meeting this year will be free if you sign up before the 31st March.
The idea is to have an annual one-day event to hear about the latest work from labs working in the UK with an interest in microtubules. We also welcome international participants sharing our passion for the topic from other countries too. The emphasis will be on early career speakers (PhD, Post-doc and Junior PIs) and on networking between scientists with a common interest. There will be time for poster presentation.
The topic is any cell biological aspect of microtubule function: cell division, transport, motility, structure, modelling. It is your meeting and the direction will be decided by the labs that participate.
The format of the meeting follows other successful one-day meetings supported by the British Society for Cell Biology, e.g. London Membrane Traffic Meeting and Bristol Actin Meeting. These are the go-to events in the UK and they work so well because they are 1) focussed, 2) cheap to attend and 3) take up minimal time.