School of Biological Sciences Annual event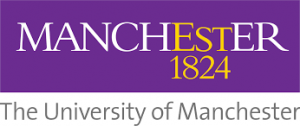 11 January - University of Manchester
The School of Biological Sciences is one of three schools that make up the Faculty of Biology,
Medicine and Health. Along with the Schools of Health and Medical Sciences we are committed to
providing an outstanding learning and student experience, facilitating interdisciplinary research and
supporting The University of Manchester's strategic vision to be one of the leading universities in the
world.
The School comprises six divisions that address fundamental questions within the discipline of
biological sciences, from basic science and discovery through to clinical trials. These divisions include
Cell Matrix Biology and Regenerative Medicine; Evolution and Genomic Sciences; Infection,
Immunity&Respiratory Medicine; Molecular&Cellular Function; Musculoskeletal&Dermatological
Sciences and Neuroscience&Experimental Psychology.
The School hosts over 3000 students within 82 UG; 20 PGT programmes, with the opportunity for
postgraduate research across 35 subject areas as well as numerous funded biomedical PhD topics.
Students are supported by circa 1150 members of Academic, Honorary and Professional Services
Staff located over thirteen sites.
The integration of discovery biology, clinical application and patient care within a single Faculty –
particularly in a region with notable health inequality – provides us with a real opportunity to have a
very significant and positive impact on people's lives.
We are holding a School wide event for the School of Biological Sciences on Friday 11th January 2019,
which will be a showcase of the research and teaching activities undertaken in the School, and will
be attended by Research, Academic and PSS colleagues.
The event will include oral presentations from the School's six research divisions, highlighting the
world leading research with the most significant impact over the last year. There will also be poster
presentations from all our second year postgraduate students held over lunchtime session.