FISH probes panel to diagnose AML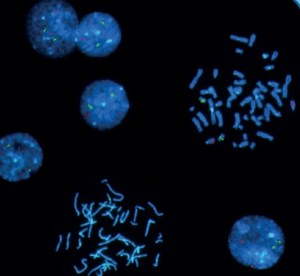 Now validated to be reduced to 2h (CE-IVD)
Acute myeloid leukemia (AML) belongs to the group of myeloid neoplasms. AML is a heterogenous disease resulting from clonal expansion of myeloid blasts. In young children, AML comprises 15-20% of all acute leukemia cases.
The
Zyto

Light®
AML probes used in combination with
Zyto

Light®

FISH cytology implementation
kit processed on lymphocytes (blood/bone marrow aspirates) provides results within one day. The hybridization time is now validated to be reduced to 2h, while maintaining the high quality of standard FISH.

Reliable FISH results obtainable in 5 hours!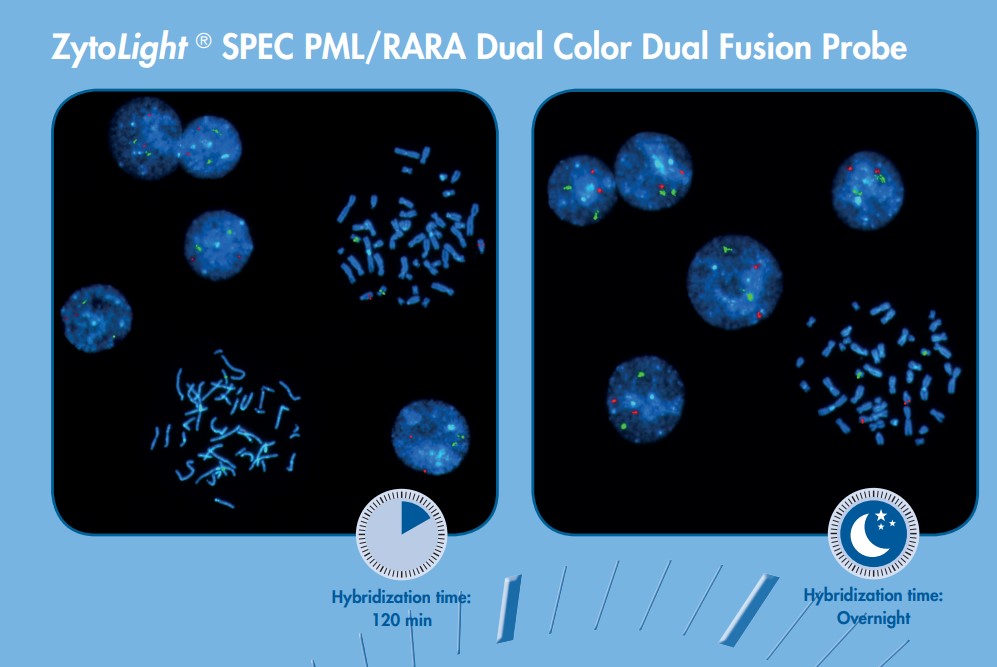 Flexibility


AML FISH probes allow to obtain results in 5 hours.
Equivalent results with 2h or overnight hybridisation.
Hybridisation time is freely adaptable to individual needs.
Acute Myeloid Leukemia specific

ZytoLight® probes for flexible FISH

: