FlexISH® probe for detecting rearrangements on BCL2 and BCL6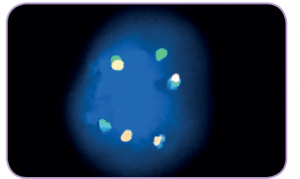 Bringing flexibility to your FISH with FlexISH®

What is a FlexISH® protocol ?
FlexISH® maximises your flexibility in terms of time and laboratory management. Hybridisation time can be varied between 2 hours and overnight.

With a hybridisation temperature of 37°C the FlexISH® protocol is fully compatible with routine workflows in pathology laboratories


The FlexISH ® BCL2/BCL6 DistinguISH Probe is designed to detect rearrangements involving the chromosomal regions 18q21.33 and 3q27.3 harboring the BCL2 (B-Cell CLL/Lymphoma 2, a.k.a. PPP1R50) gene and the BCL6 (B-Cell CLL/ Lymphoma 6, a.k.a. ZNF51, LAZ3) gene, respectively. Using this probe, it is possible to simultaneously detect BCL2 and/or BCL6 rearrangements commonly found in double-hit lymphoma (DHL) or triple-hit lymphoma (THL).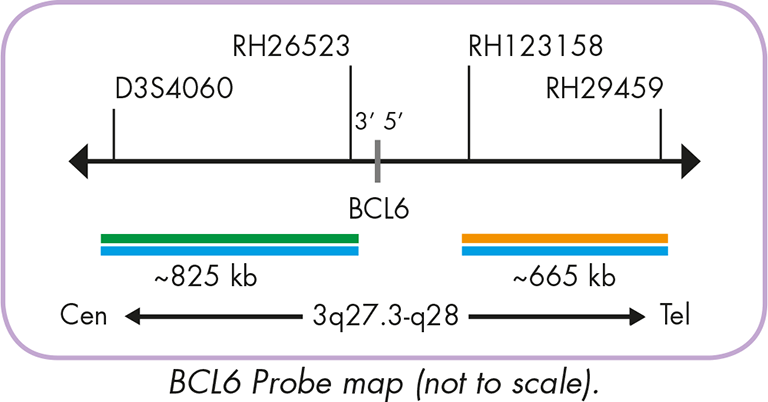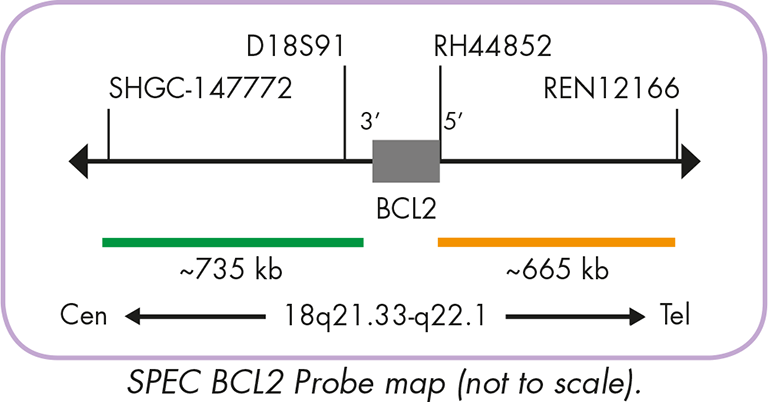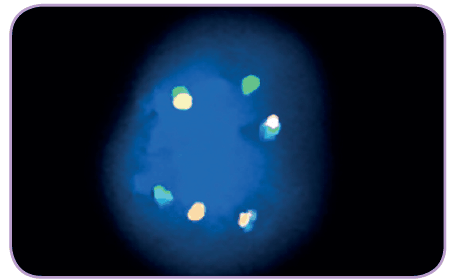 DLBCL tissue with BCL2/BCL6 co-rearrangement
Product code
Description
Size

FlexISH® BCL2/BCL6 DistinguISH
5 (50µl)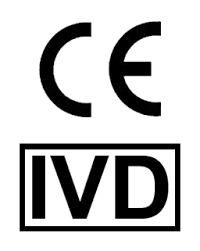 Other FlexISH® products

Product code
Description
Size

FlexISH® ERBB2/CEN 17 Dual Color Probe
5 (50µl)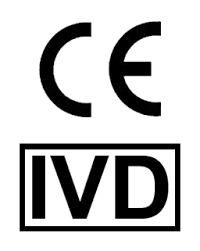 FlexISH® ALK/ROS1 DistinguISHTM Probe
5 (50µl)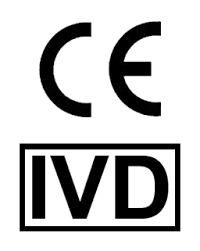 FlexISH-Tissue Implementation kit
5