Test the new ALK probe for FISH automation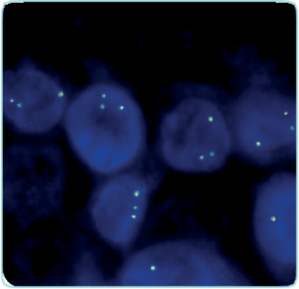 ALK Dual Color Break Apart FISH Probe -
Designed for FISH on automated BOND system
For the qualitative detection of translocations involving the human ALK gene at 2p23.2 by fluorescence in situ hybridization on automated bond systems

ALK Dual Color Break Apart FISH Probe is designed to detect rearrangements involving the chromosomal region 2p23.1-p23.2 harboring the ALK gene. ALK encodes a transmembrane receptor tyrosine kinase. This gene exerts characteristic oncogenic activities trough fusion to several gene partners or mutations both in hematopoietic and non hematopoietic solid tumors. Translocations affecting the ALK gene locus are frequently found in ALCL.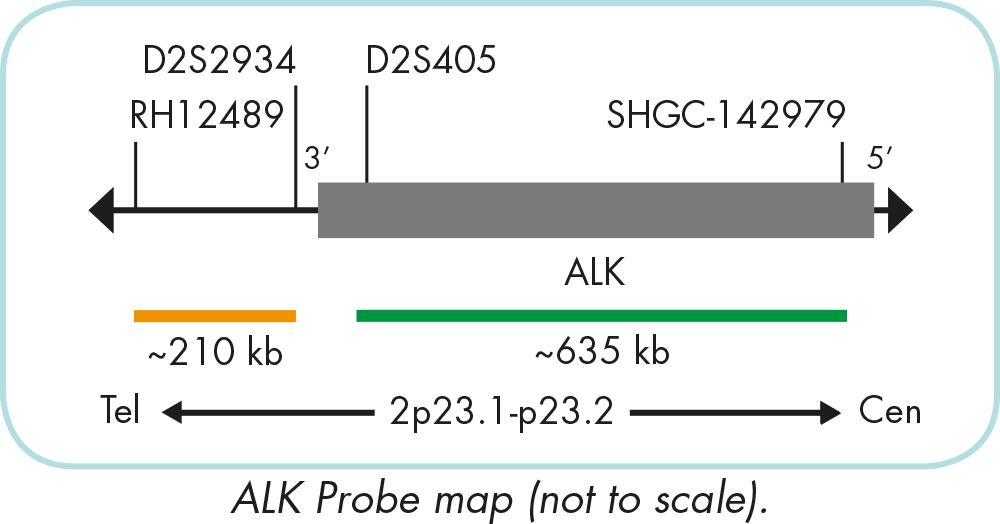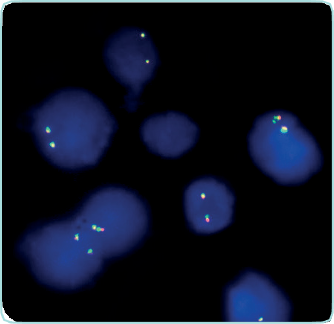 ALK Dual Color Break Apart hybridized to normal interphase cells as indicated by two orange/green fusion signals per nucleus.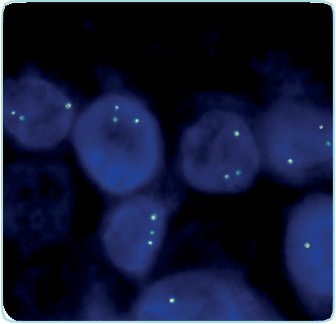 Lung cancer tissue section with translocation of the ALK gene as indicated by
one non-rearranged orange/green fusion signal, one orange and one separate green signal.

For in vitro diagnose use. For professional use only.