New Fluoromount® : your results come out of the dark !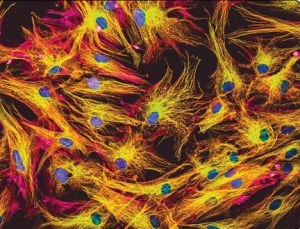 Minimal background and semi-permanent seal
at 20% off
Offer n°2020-FLUOG valid until 15/03/2020
Fluoromount-G® Anti-Fade Mounting Medium
Fluoromount-G® Anti-Fade is an aqueous-based compound for mounting slides used in microscopy applications in which the preservation of fluorescence intensity is critical. This mounting medium exhibits minimal background in the blue spectrum and provides a semi-permanent seal for storage of slide preparations.
Applications :
Fluor omount-G® Anti-Fade has been shown to be compatible with the following reagents based on in-house analysis :
Alexa Fluor® 488
Alexa Fluor® 555
CY2
CY3
CY3.5
Fluorescein (FITC)
Rhodamine (TRITC)
Texas Red®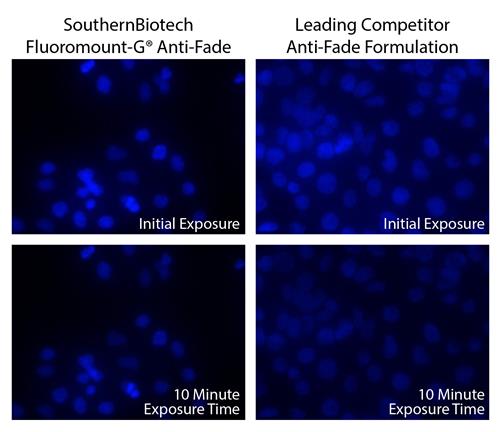 Human pancreatic carcinoma cell line MIA PaCa-2 was stained with DAPI.

Liquid mounting medium
20 ml